ABW Mobile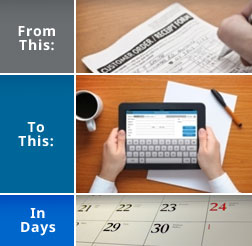 ABW Mobile is a Sales Ordering and Information System for any business that wants to give their salespeople the data they need to succeed. Few tablet business apps for performing sales ordering tasks are out there. You just found the market's BEST for this task.
ABW Mobile is simple to use and simple to implement. All you need is an tablet and an ODBC compliant Business System. No new hardware or software to purchase. ABW Mobile allows you to be more productive On-The-Go. You can be processing Quick Quotes and Sales Orders on your tablet in just days.
All this can be yours for about $1 a day per tablet.
Contact us for a test drive on your tablet at (972) 905-9573 or email to