Software Application Products
Info-Power International's 35+ year history has been about turning customer problems into solutions and ultimately into assets. Our culture started with solving complex business problems using the native programming language and best practices of the day.
The team at Info-Power are app developers with a deep understanding of business. Our Products and our Portfolio are nearly one and the same. They are born out of a business application need that we solved. The A Better Way brand (ABW) started in manufacturing and has expanded beyond the ERP/MRP software space.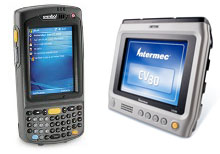 Today, effective business systems require some kind of mobile workforce extension. With every tablet you have in service, consistent and secure data exchange is paramount to a successful app. Long before "Mobile App" was part of the daily conversation, Info-Power was extending applications to ruggedized handheld devices like Intermec™ and Symbol™. We developed the instinct and know-how to deliver an effective mobile experience so the end user could get the job done.
As you explore the products in our portfolio, remember they can be adopted to your specific needs.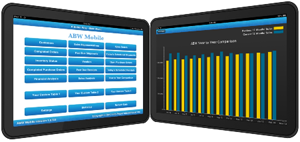 Give us a call (972) 905-9573 to discuss your specific mobile business app.