Database Design and Implementation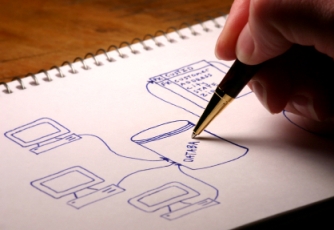 Database Design and Implementation to support complex business backoffice architecture. Again, experience that counts. The Info-Power team has real world experience in the latest mobile-centric databases like CoreData and SQLite.
We also have extensive experience in other SQL products like MSSQL, Oracle, Ingres, Postgres, MySQL, Informix, DB2, and Sybase. Info-Power can map data from your business system and provide the means to display your data on a mobile device.
We can help you provide the following categories of data to any mobile device:
Customers, Sales Reps, Inventory, Sales Orders, Scheduled Shipments, Vendors, Purchase Orders, Scheduled Receipts, Sales History, and Financial Data.
You can identify by device which tables will be available to a given mobile device. For instance, a device may have access to Sales Orders and Inventory, but no access to Financial Information.
Contact us for a test drive on your tablet at (972) 905-9573 or email to