Why Info-Power?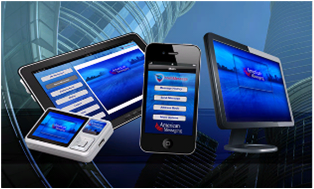 Trust... Our team's skills cover a wide range of technology disciplines to ensure your new application will deliver the user experience you imagined. You will not hear from us - "Well, our app works, but you have a database problem, or a communication problem..." When you team with Info-Power, we don't just deliver the app, but we help you deliver the experience you had in mind without the need to engage yet another person or company to complete the project.
If you need to provide large amounts of corporate data securely to mobile devices and keep it up to date effortlessly, you need to consider ABW Mobile Relay Services.
If you would like to discuss your application needs, please call (972) 905-9573 for assistance.