Mobile Application Development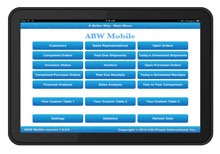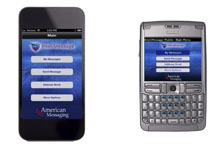 Project Spotlight
An emergency messaging app we created for American Messaging, LLC.
Experience that counts. The IPI team has a solid background in: Objective-C, Java, ASP.NET, VB.NET, and C#.NET
Beyond Gaming to real business apps. We have advanced skills in moving large amounts of data to and from the mobile device quickly and securely. If your application requires real or near real time data exchanges, Info-Power has the talent to meet this specific challenge.
Spend Your $$ Wisely, A Simple Arrangement. Service when you need it and no more. IPI engagements are By-The-Hour without Licensing Fees or Lengthy Contracts AND… The complete source code is your intellectual property.
We are in the UNITED STATES. If you are in the USA, there are no language barriers or disconnected time-zones making the project complicated.